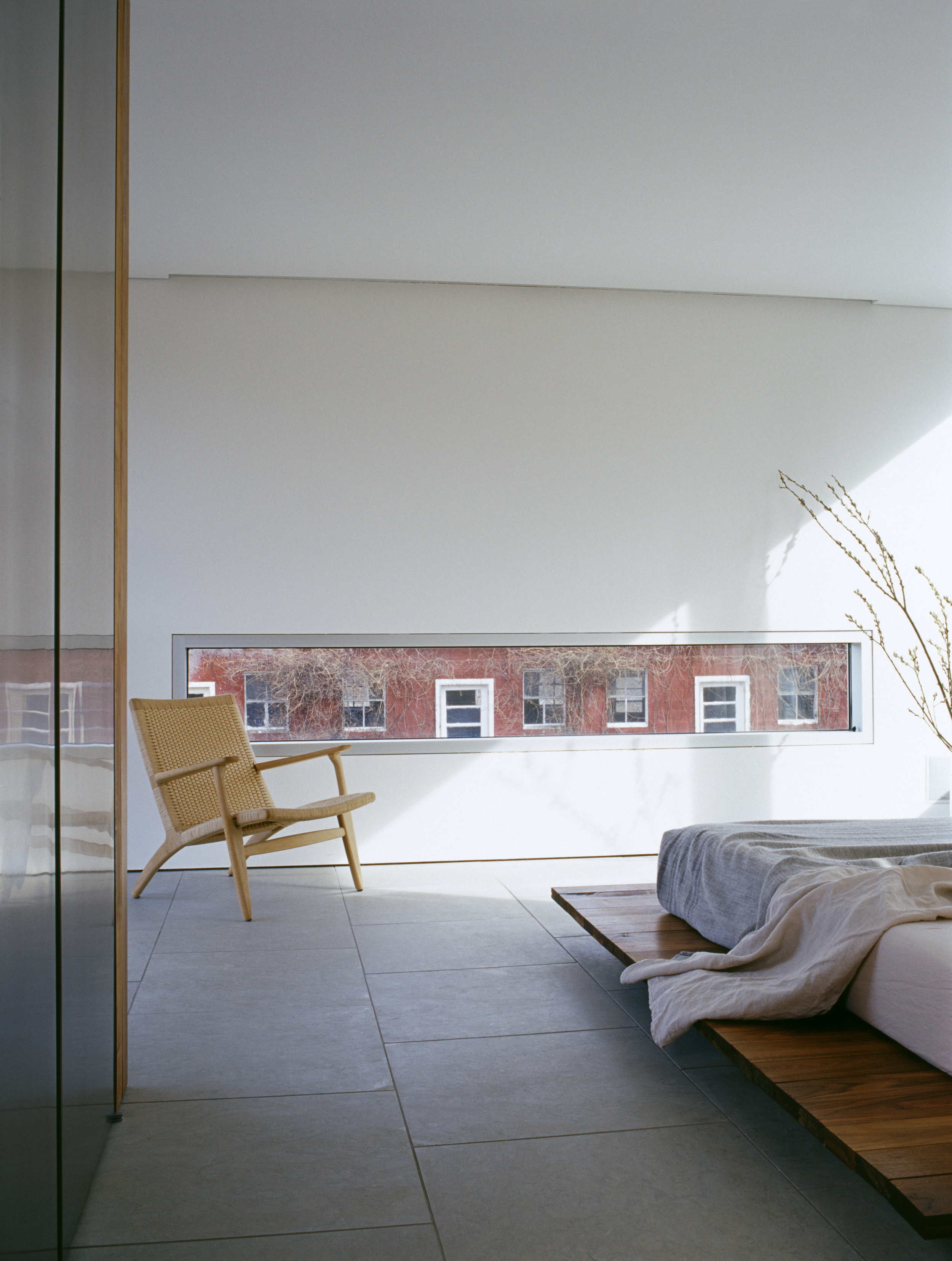 Ten Broeck Cottage
Livingston, NY
The project was to renovate, enlarge, and respect the form of an Eighteenth Century homestead built in 1734. The Spartan living conditions of the early settlers and the simple clean lines of their architecture were the inspiration to formulate a minimal design solution.
Our initial investigations for the addition was to produce a design sympathetic to the traditional style, but the solutions felt weak and uncomplimentary to the simplicity of the original form. Trailer homes are a common site in rural Columbia County and while their aesthetic is generally of the lowest order there is something compelling about their simple rectilinear form; this became the conceptual catalyst for the addition.
The oldest surviving window was used as a template for the replacement of all the windows, new wide board cedar siding and roof shingles gave the original cottage an eternal image consistent with its eighteenth century origins. The addition's rectilinear form is separated from the house by a continuous glass gasket and the exterior walls are clad in CorTen steel, which will rust and complement the cedar siding of the house.
The house was planed with two bed rooms and a bath room upstairs, living room and dining room down stairs separated by a through wall fireplace. The addition contains the Kitchen, guest bedroom, shower room on the ground floor and an exercise room, sauna and steam room in the cellar. The cellar has a large glass door that looks out over the lawn to the orchard.